Coreco GN Mobile Refrigerated Buffet – BFA-2
Product Number:
BFA-2
Finish:
Corners in stainless steel AISI-304 18/10 - Interior in stainless steel AISI-304 18/10, GN trays (not included, cost option)
Operating Temperature:
30°C
Wooden exterior
White fabricated quartz countertop
Cover in transparent methacrylate
Columns in stainless steel AISI-304
Lighting with LEDs in service area
Drawer hopper in AISI-308 18/10 for waste collection
Wheels with brakes, in opposite corners
Access door condensing unit
Removable condenser unit, ventilated
Automatic evaporation of defrosting water
Digital temperature control and defrost (version V), efficient management of energy consumption
Control panel protected by folding tulip
BFA-2/4-E: cold plate evaporator
BFA-2/4-V: forced air evaporator, anti-corrosion coating
55% humidity (climate class 4N)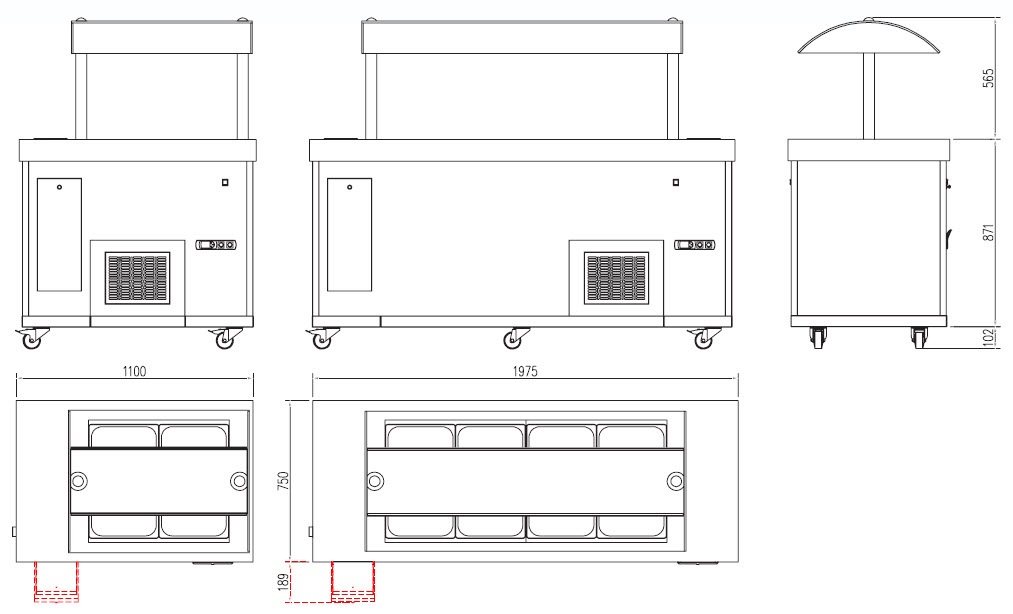 At Angel Refrigeration, we like to work with you closely to help you make the right choice of refrigeration to meet your business needs.
Please contact our sales and technical team for any help or advice.
You can call us on 01327 810370, email us at sales@angelrefrigeration.co.uk or contact us directly from the product page.
We look forward to hearing from you.
Click the image above to enlarge it
Are you interested in this product?
Ask us a question about it
Or call us on
01327 810 370