Wine Storage Cabinet- V
Product Number:
Wine Storage Cabinet
Bottle Storage:
6-8
Operating Temperature:
+5°C+18°C
Ambient Temperature:
32 °C
Power:
84W
Consumption:
128W
– Stainless-steel exterior.
– Aluminium interior.
– Dripping tube in rear.
– ON – OFF main switch.
– Ventilated condenser unit.
– Cold plate evaporator system.
– Temperature control by thermostat.
– Red o white wine temperature selection.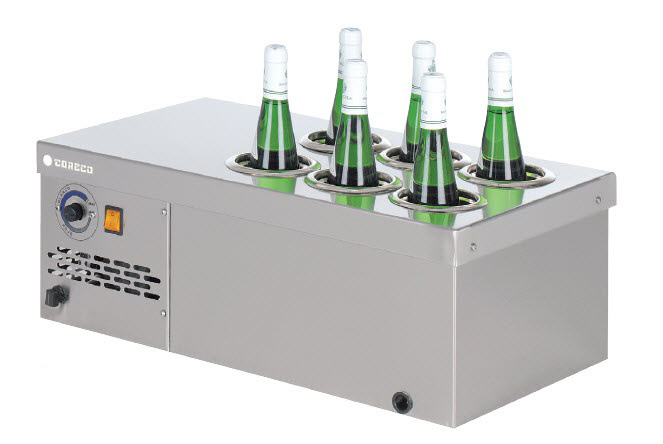 At Angel Refrigeration, we like to work with you closely to help you make the right choice of refrigeration to meet your business needs.
Please contact our sales and technical team for any help or advice.
You can call us on 01327 810370, email us at sales@angelrefrigeration.co.uk or contact us directly from the product page.
We look forward to hearing from you.
Click the image above to enlarge it
Are you interested in this product?
Ask us a question about it
Or call us on
01327 810 370