Coreco Remote Condenser Unit Multideck Unit
Product Number:
REMOTE CONDENSER UNIT MULTIDESK UNIT
Finish:
Laminated steel plate exterior - Epoxy finished steel plate interior - 40 mm thicknes sides of laminated plate, double glazed
Operating Temperature:
Working temperature +2°C +6°C
Climate Class: 3 (25°C 60%Hr) regime M1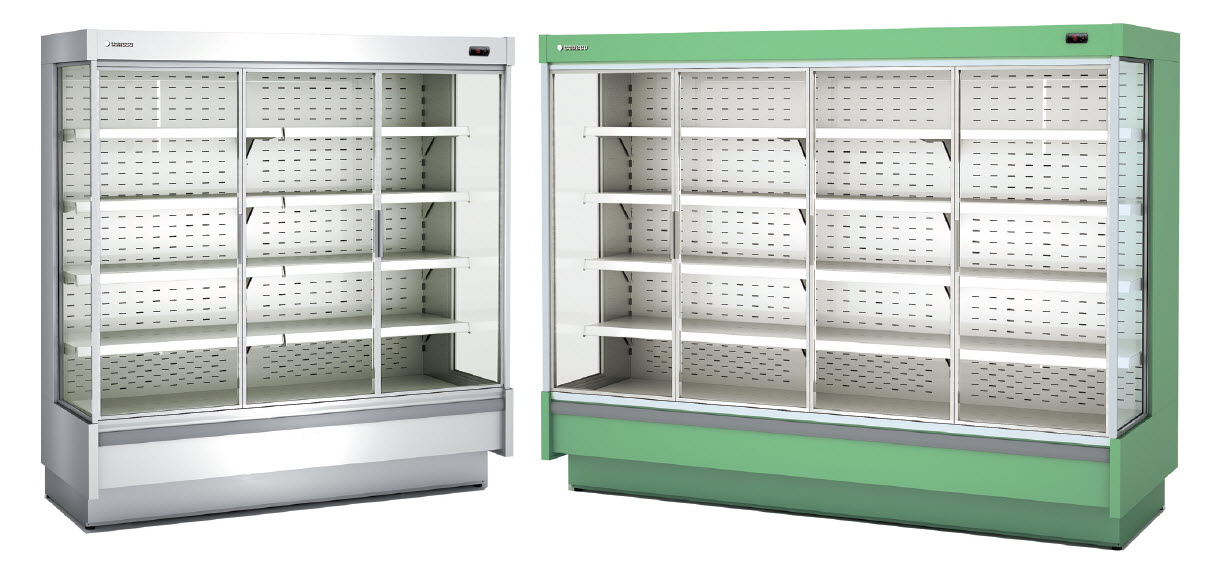 Anodised aluminium profiles
Front rubber bumper
Height and angle adjustable shelves, with labels holder and railing
Standard: top lighting and night blind and mirror
Ventilated evaporator
Ventilated condensation
Electronic temperature controller and expansion valve included
External thermometer
Connect defrost water pipe to a drainage system or an automatic evaporation system (not included)
All multideck are versatile and changing digital control parameters, are ready for meat, milk products and vegetables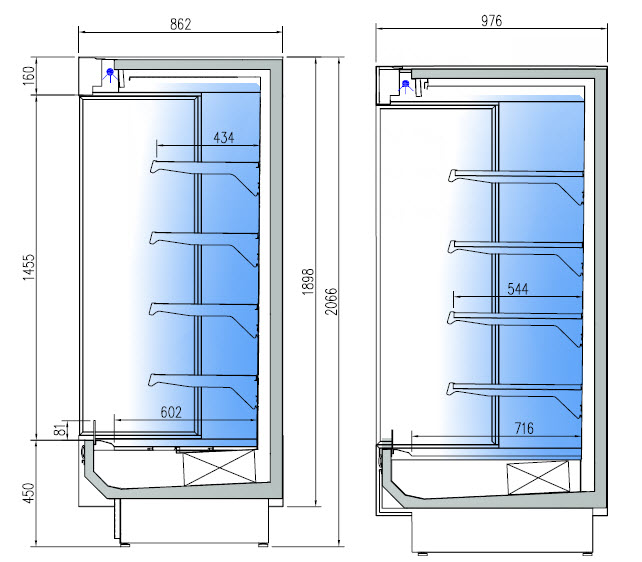 Please note all storage and display cabinets are designed to store or display pre-chilled or pre-frozen products only. Display cabinets are for short-term display of pre-chilled foods. After service or trading, chilled food should be moved to a chilled storage cabinet.
At Angel Refrigeration, we like to work with you closely to help you make the right choice of refrigeration to meet your business needs.
Please contact our sales and technical team for any help or advice.
You can call us on 01327 810370, email us at sales@angelrefrigeration.co.uk or contact us directly from the product page.
We look forward to hearing from you.
Click the image above to enlarge it
Are you interested in this product?
Ask us a question about it
Or call us on
01327 810 370