Coreco Counter Freezer with Glass Doors MCSPV
Product Number:
MCSPV
Finish:
AISI 304 Stainless Steel
Doors:
Double Glazed Glass Doors, Self Closing
Operating Temperature:
-20°C/-15°C
Ambient Temperature:
Max +32˚ C
Refrigerant:
R-134a
Connection:
13 amp plug
Coreco Counter Freezer with Glass Doors MCSPV
AISI-304 stainless steel worktop, with rounded front and 100 mm sanitary upstand (optional without upstand)
AISI -304 adjustable legs, 125 to 200 mm
Removable and fan assisted condenser unit
Digital temperature control, optimized defrost, high-temperature condensation alarm. Efficient management of energy consumption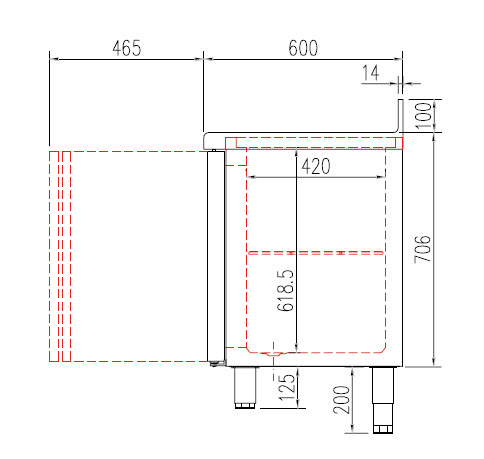 At Angel Refrigeration, we like to work with you closely to help you make the right choice of refrigeration to meet your business needs.
Please contact our sales and technical team for any help or advice.
You can call us on 01327 810370, email us at sales@angelrefrigeration.co.uk or contact us directly from the product page.
We look forward to hearing from you.
Download the User Manual for this product »
Please enter your details below to
download your file
[contact-form-7 404 "Not Found"]
Are you interested in this product?
Ask us a question about it
Or call us on
01327 810 370